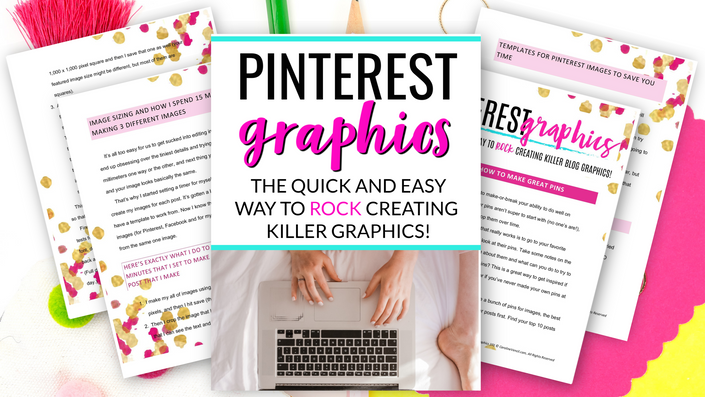 Pinterest Graphics 101
Did you know that one of THE MOST VALUABLE tools for VAs to master is Pinterest?
Set yourself apart from other VAs by offering TOP-NOTCH Pinterest graphic designing on your resume!
Even though it's ONE OF THE BIGGEST NEEDS of bloggers and online marketers, not many VAs can offer this kind of work!
Get a leg up on the competition and offer something that very few others can!
That's where the Pinterest Graphics Guide comes in!
It cuts to the chase and shares with you all of the best tips and tricks for making amazing graphics that will get noticed and get shared!
Meaning that you will have a VERY happy client which will turn into more and more clients!
GET YOUR PINTEREST GRAPHICS HACKS FOR 70% OFF HERE!
The EXACT strategy that I use to get more done FAST (finding images, creating graphics, and getting them into the post in less than 15 minutes).
Make the BEST graphics for all of your clients' social media accounts without starting over (make images for Pinterest, Facebook, Instagram, Twitter... all from the same image!)
Learn the SECRETS to a maximizing your time so that you can make money instead of wasting it working on images all day!
This is the perfect complimentary guide to help you really make sure that you are maximizing your time and energy for your clients and even more importanly...
YOU ARE SETTING YOURSELF APART FROM OTHER VIRTUAL ASSISTANTS!
In this PACKED book, you will find all of the answers to your burning questions about graphics!