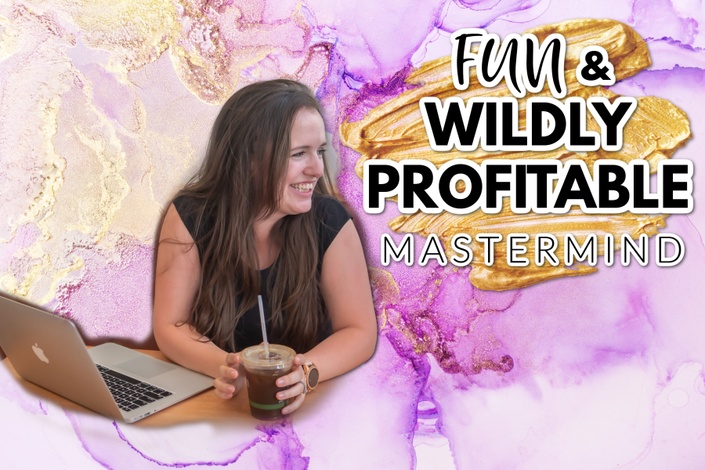 Fun & Wildly Profitable Mastermind
Take your blog business to $5,000+ without hustling like a nut case & having TONS of fun!
Enroll in Course
Imagine what it would feel like to bring in $5,000+ per month on repeat doing what you love, reaching the people who need to hear what you have to say, and having so much fun along the way...
Oh, and what if... there was NO LIMIT TO HOW MUCH YOU COULD EARN?
That's the truth about having your own online business.
What could you do with an extra $5,000 per month?
Pay your mortgage? Move to an area you love because you can now help with the bills? Send your kids to private school? Buy a new car? Save money without trying insanely hard? Enjoy your life without the guilt of treating yourself? Get that new pair of shoes you want?
Feel more comfortable, relaxed, and happy....?
All of that is possible for you. And I want to show you how to make it happen fast and FUN.
Here's what you get inside:
🌟 Immediate access to me directly as well as to your cohorts in the group via Voxer ( like a walkie-talkie meets Instagram Messenger) for coaching (I'll be in there Monday-Friday)
🌟 3 full months of group mentorship coaching where you can ask your questions and get them directly answered live
🌟 2 live video calls per month for the duration of the 3 months – a total of 6 calls
🌟 Access to my courses to help you grow your blog and income: Product Boss Masterclass, Pinterest templates, Side Hustles That Work, Power of the PS, Email Subject Lines that Work, ROI Action Plan, Tripwires for Beginners, & Q4 Money Makers Coaching. (A more than $1,000 value itself!)
So if you're ready to get serious about your business...
Ready to make it fun...
And ready to make it wildly profitable without sacrificing time with family, your sanity, or feeling like you need to figure it all out on your own...
Then The Fun & Wildly Profitable Mastermind is exactly what you need!
Spots are limited, so sign up and we can start Voxering right away!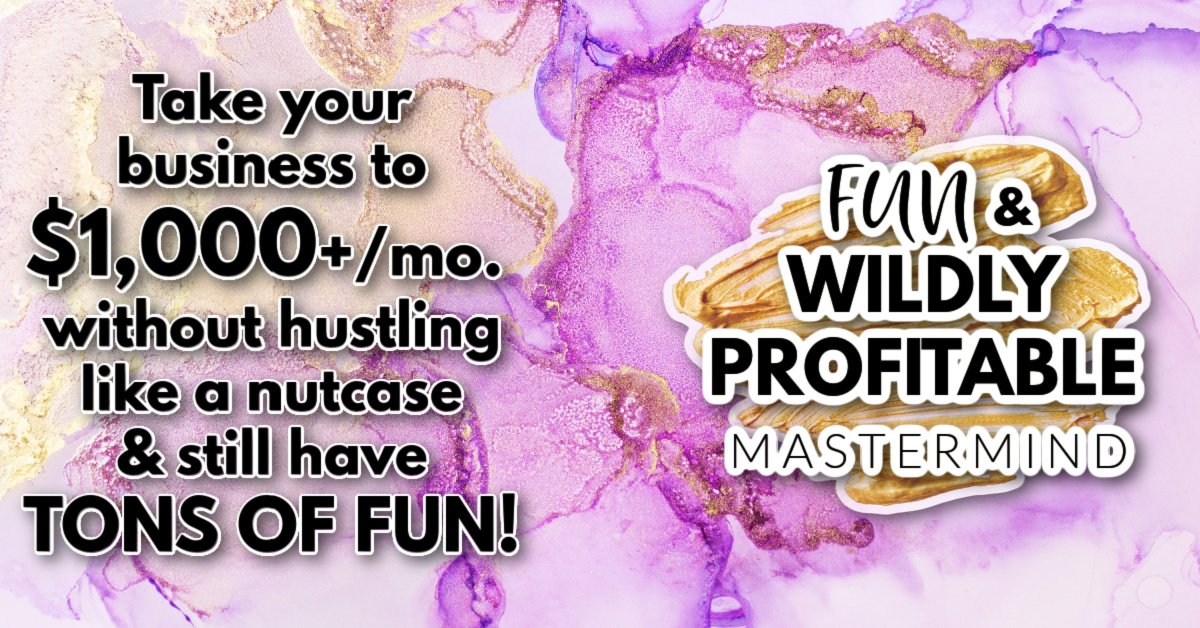 Frequently Asked Questions
What level should I be at in my business before joining this program?
This program is perfect for anyone at any level of business, but especially if you're looking to hit consistently profitable $1,000 - 3,000 months. If you know what you're good at, what your business is, and you would be stoked to find ways to make more from your blog & business - this program is for you. It will give you access to some of my top courses about growth, sales, emails, and design. It's more hands-on than just a course, but less than 1:1 coaching. So if that's what you're looking for, then this is the group you need to be in!
Is there direct access to you in the program?
YES! ACK SO EXCITING to be able to work directly with you in the group Voxer chats and in the 2x per month Zoom video calls! You can literally ask any and all questions you have or problems you have in the Voxer and during the calls for 3 months.