>> If you'd like to learn more about Create, Market, & Make Money Templates Pack, please click here
>> If you've already purchased, please click here to login.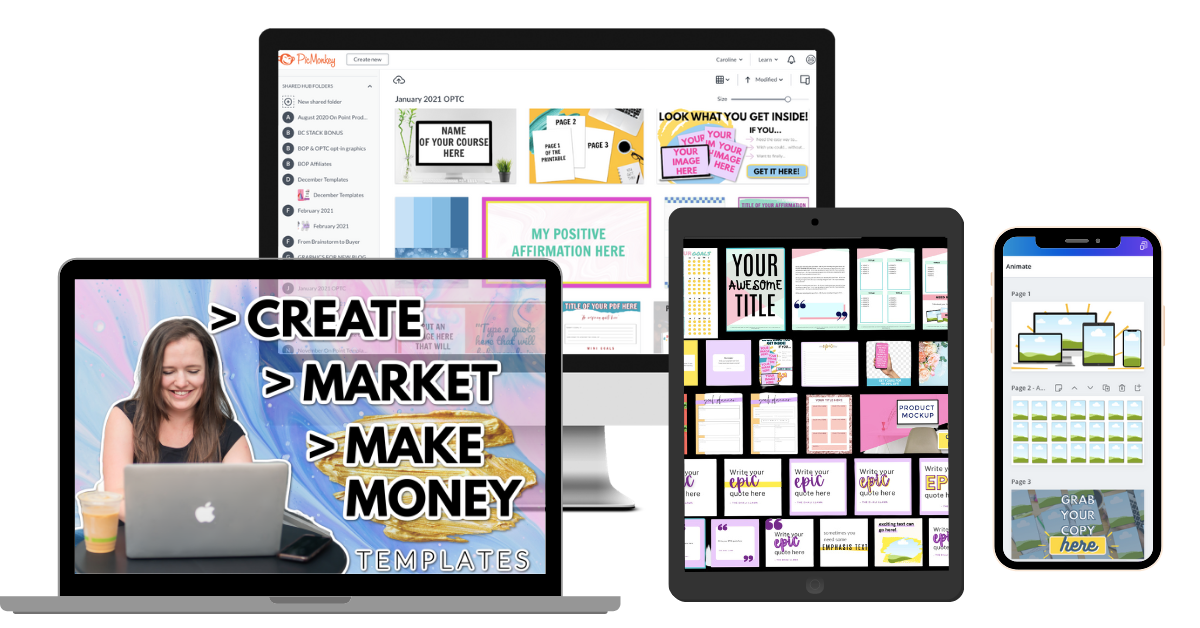 Everyone's saying it... products are THE way to make money from your business.
But... there's so much that goes into it... and it gets super overwhelming and scary. And finally, you figure, it just isn't worth it to make one.
But... you know you need to.
Let me help you take the fear out of the equation.
I'm sharing my templates that took my business to more than $15k a month in my own products!
Inside, you get:
Instructional videos on how to customize the templates
How-to videos on editing in Leadpages
A 14-day free trial to Leadpages (you'll be hooked, promise)
25+ Picmonkey templates (workbook pages, opt-in boxes, sales page graphics, Facebook ad graphics, etc.)
25+ Canva pages (workbooks, opt-in boxes, media kit, checklists, etc.)
2 Leadpage templates
Font combinations worksheet
Color palettes (and how to make your own)
All completely customizable and editable for your branding
And more!
Inside you get exactly what you need to create, market and make money with new products.
And – because I think this is super important to mention – these are all my ACTUAL templates. They're not just some random AF templates pulled from the ether and made into something more than it really is.
These are my PERSONAL high-converting pages, graphics, and templates. And you get them for 1 super-low price here.
Stop waiting around to make your own product and get started right now... with the easy way to make it happen for you!